Library Details As On 13-01- 2017
Our Library is well maintained and well furniture. We have about
53802books, 2366 titles. More than 32 National and International Journals and periodicals are
subscribed to currently which facilitates research in our college. We also have multiple copies of
National, Regional and Local Newspapers and Magazines. Also we have E-Journals viz., Science
Direct. We have Book Bank scheme for toppers and other students.  The total management of
Library is from SLIM software. We have a specious Library hall with separate reading room for
boys and girls. The total environment in Library as well as reading room is very silent and useful
for study.
Library Book Details AS ON 10/07/2016
| | | | | |
| --- | --- | --- | --- | --- |
| Sr. No. | Department | Books (Titles ) | Books(Volume) | Journals(National) |
| 1 | Civil Engineering | 267 | 3619 | 3 |
| 2 | Computer &I.T Engineering | 452 | 5513 | 6 |
| 3 | E & TC Engineering | 324 | 4234 | 3 |
| 4 | Electrical | 170 | 3184 | 3 |
| 5 | Mechanical Engineering | 512 | 10004 | 9 |
| 6 | General Sciences | 641 | 11031 | 2 |
| | Total | 2366 | 37585 | 26 |
E Books- 1850 CDs-616 Journals Bound Volumes- 289
Library Investment Details as on 10/07/2016
| | | |
| --- | --- | --- |
| Sr. No. | Product/Item | Price |
| 1 | Books | Rs.8392997 /- |
| 2 | Journals (National & International) | Rs. 113000 /- |
| 3 | E-Journals | Rs. 57200 /- |
| 4 | SLIM Library Software | Rs. 1,14,048 /- |
| 5 | Magazine | Rs. 23,400 /- |
| 6 | Delnet | Rs.16,500/- |
| | Total Investment | Rs.8717145 /- |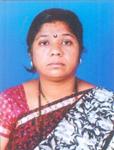 Ms.Yashashri s.Hajare
Librarian-I Shift
Qualification : M.A.M.Lib
Experience : 11 Years
E-Mail : yashashri.hajare92@gmail.com
Contact No. : 8600727120
| | | |
| --- | --- | --- |
| Sr. No. | Name of The Staff | Designation |
| 1 | Mrs Hajare Yashashri Satish | First Shift Librarian |
| 2 | Mr. Patil Rahul Babasaheb | Second Shift Librarian |
| 3 | Mr. Udgave Jitendra Gunda | Peon |